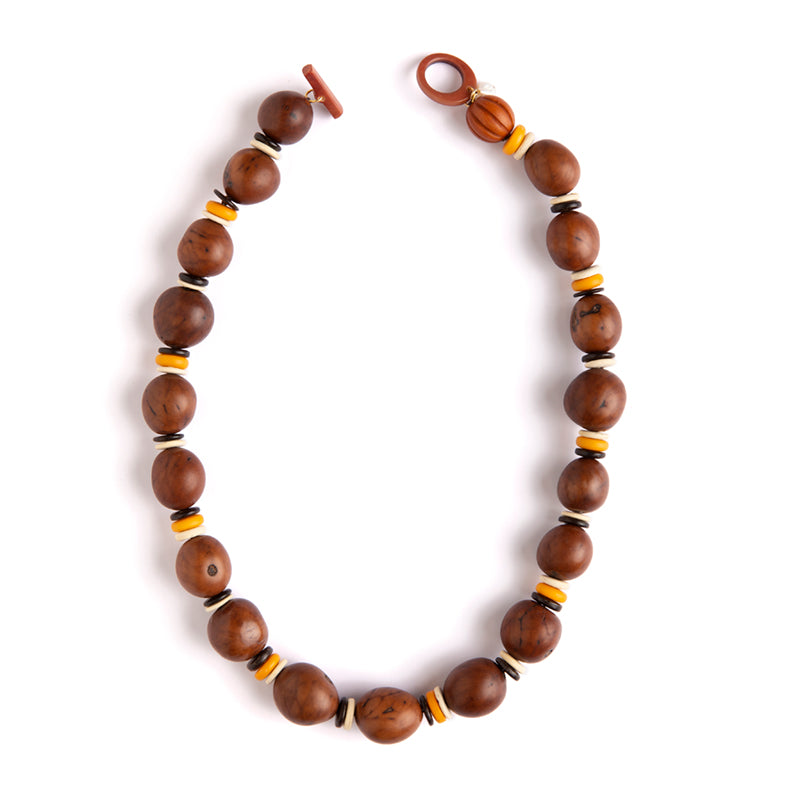 Our Gum Drop Toggle necklace is a fun, chunky statement necklace for Summer!   Pambil & etched tagua are strung next to coco shells and tagua slices and are completed with a beautiful hand-carved toggle closure. A freshwater pearl dangles from the end to create an unexpected material pop. 
DETAILS
Length 20"
TAGUA, PAMBIL, FRESHWATER PEARL, COCO SHELL

Ships in 1-3 days
NOTE: Due to the handmade nature of our pieces, there may be slight variations in size, color, and pattern from item to item. 
This item is handmade by fair-trade artisans. Please handle with care.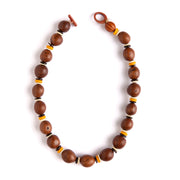 Gum Drop Toggle Necklace