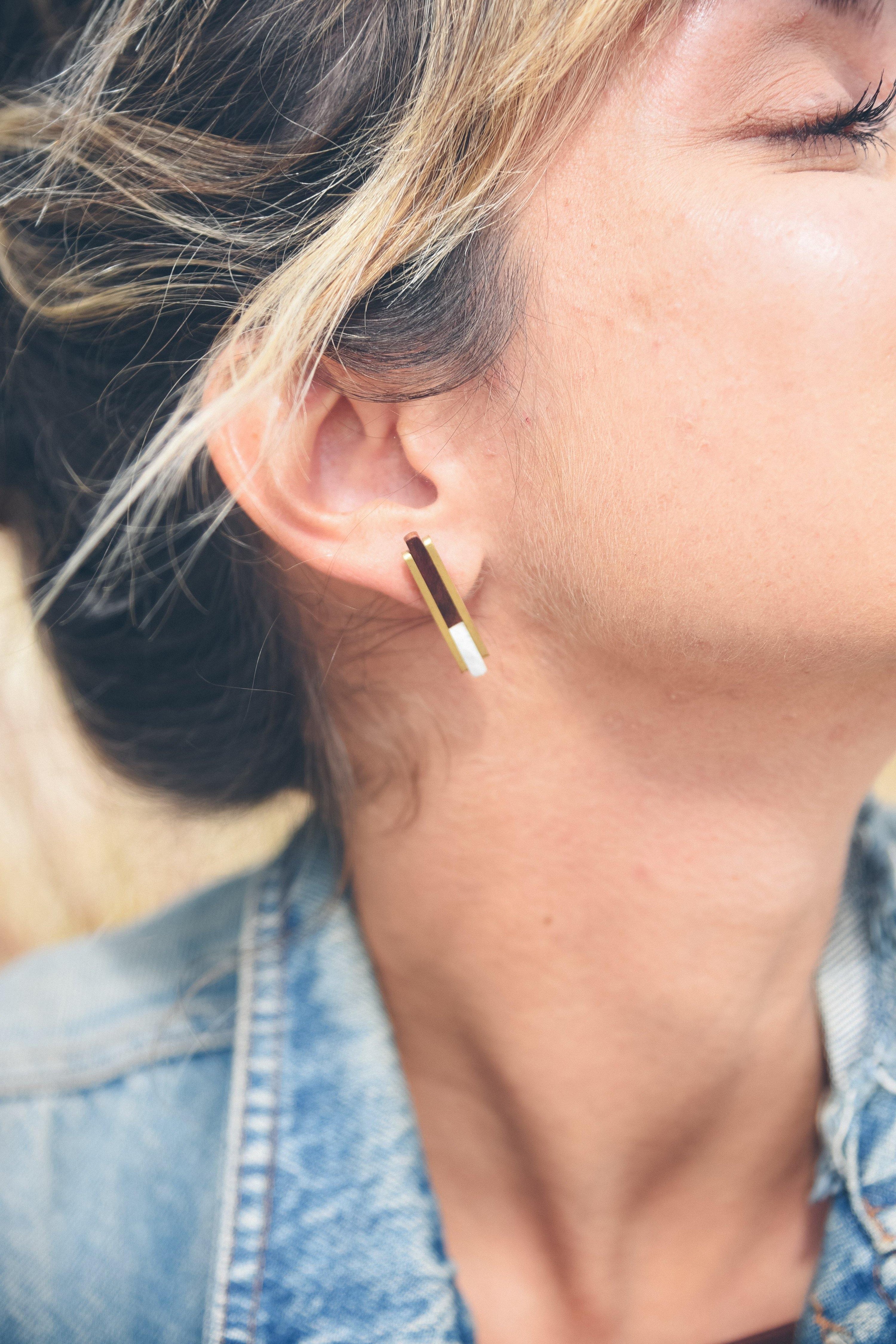 Small shapes of wood and marble are hugged together by brass in our favorite, Nu Earring.  Handmade by our artisans in Vietnam, this is a great vegan alternative to our up-cycled horn collection.
DETAILS
Length 1.2" x Width 0.2"
Marble, Rosewood, Brass
Ships in 1-3 days
NOTE: Due to the handmade nature of our pieces, there may be slight variations in size, color, and pattern from item to item.
Nu Earrings