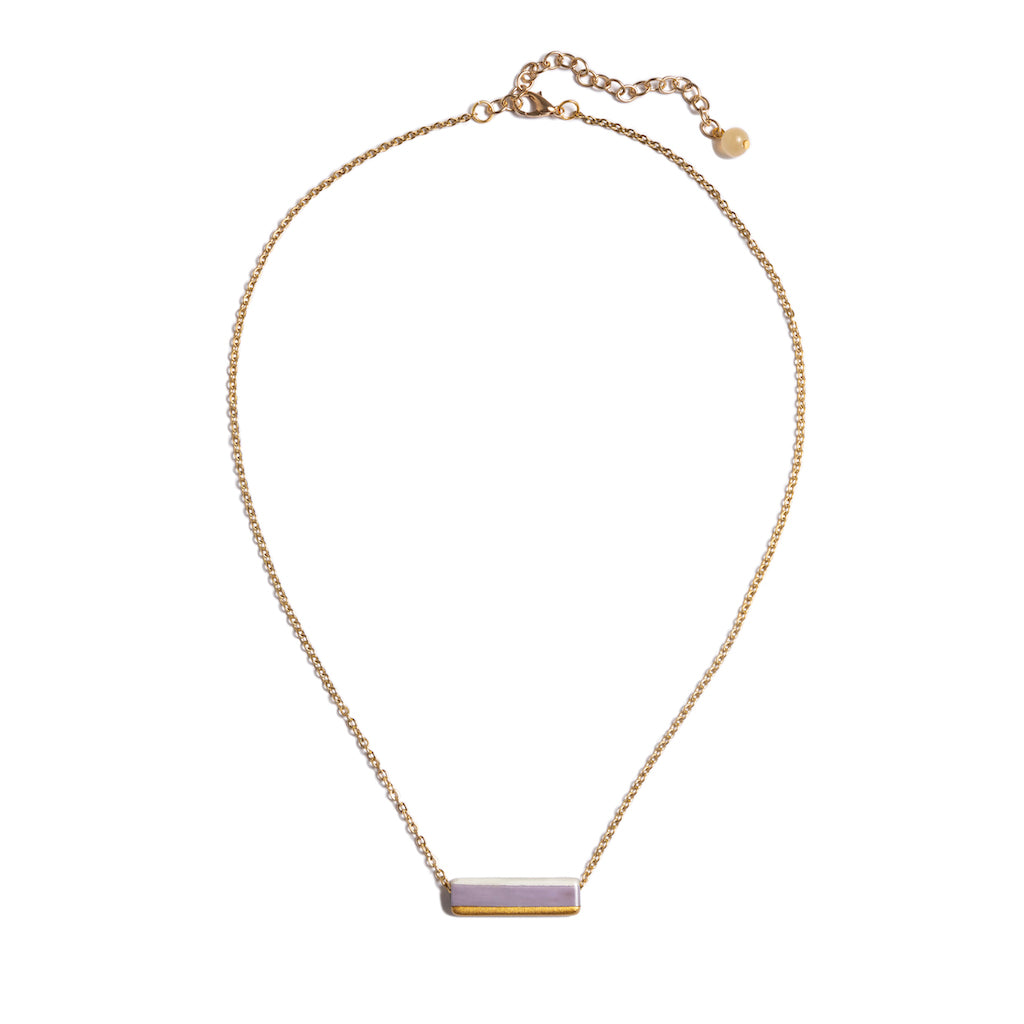 Kyla Striped Bar Necklace in Purple Winterberry
Pop of color, pop of gold...how can you go wrong? This delicate bar necklace is hand-made from up-cycled horn and then polished and hand-painted and then dipped in gold! Add a delicate gold chain and you got yourself a classic!

DETAILS
Necklace is 18" long with 3" extension. Up-cycled horn bar is 3/8 wide x 7/8" long

Hand-painted up-cycled horn and stainless steel gold chain and details

Ships in 1-3 days
NOTE: Due to the handmade nature of our pieces, there may be slight variations in size, color, and pattern from item to item. 
This item is handmade by fair-trade artisans. Please handle with care.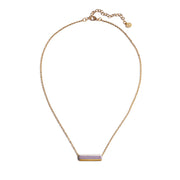 Kyla Striped Bar Necklace in Purple Winterberry