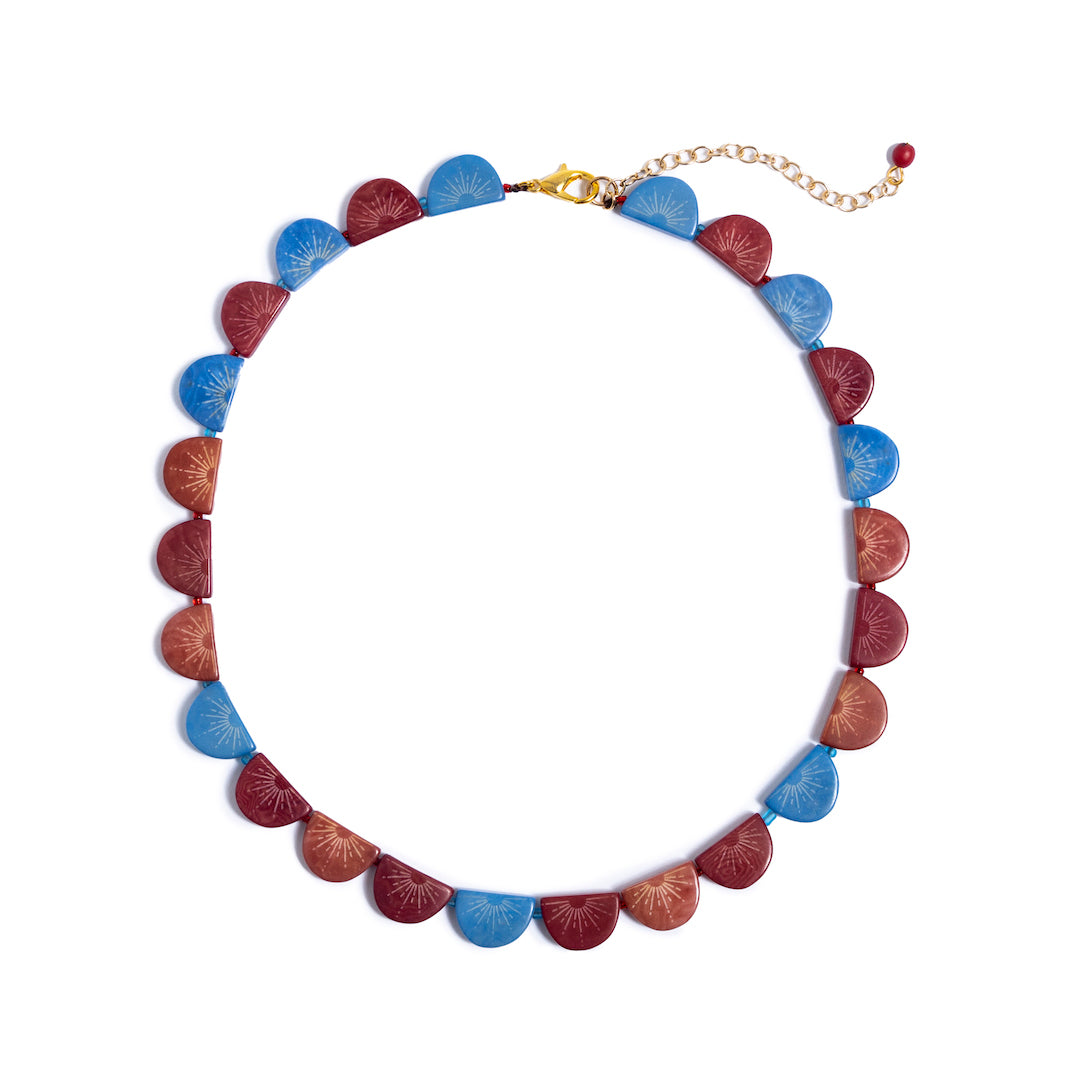 Here Comes The Sunset Tagua Necklace
Our one-of-a-kind sunburst collection is truly original! We've used components from past collections so nothing will go to waste! We laid out each piece we had to create this beautiful assortment and we are so excited to share it with you. 
DETAILS
19" Long with 3" extension
Tauga, Natural Vegetable Dyes, Glass Seed Beads, Cotton Cording, Stainless Steel Components, Achira

Ships in 1-3 days
NOTE: Due to the handmade nature of our pieces, there may be slight variations in size, color, and pattern from item to item. 
This item is handmade by fair-trade artisans. Please handle with care.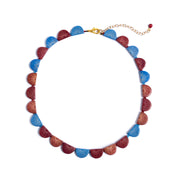 Here Comes The Sunset Tagua Necklace