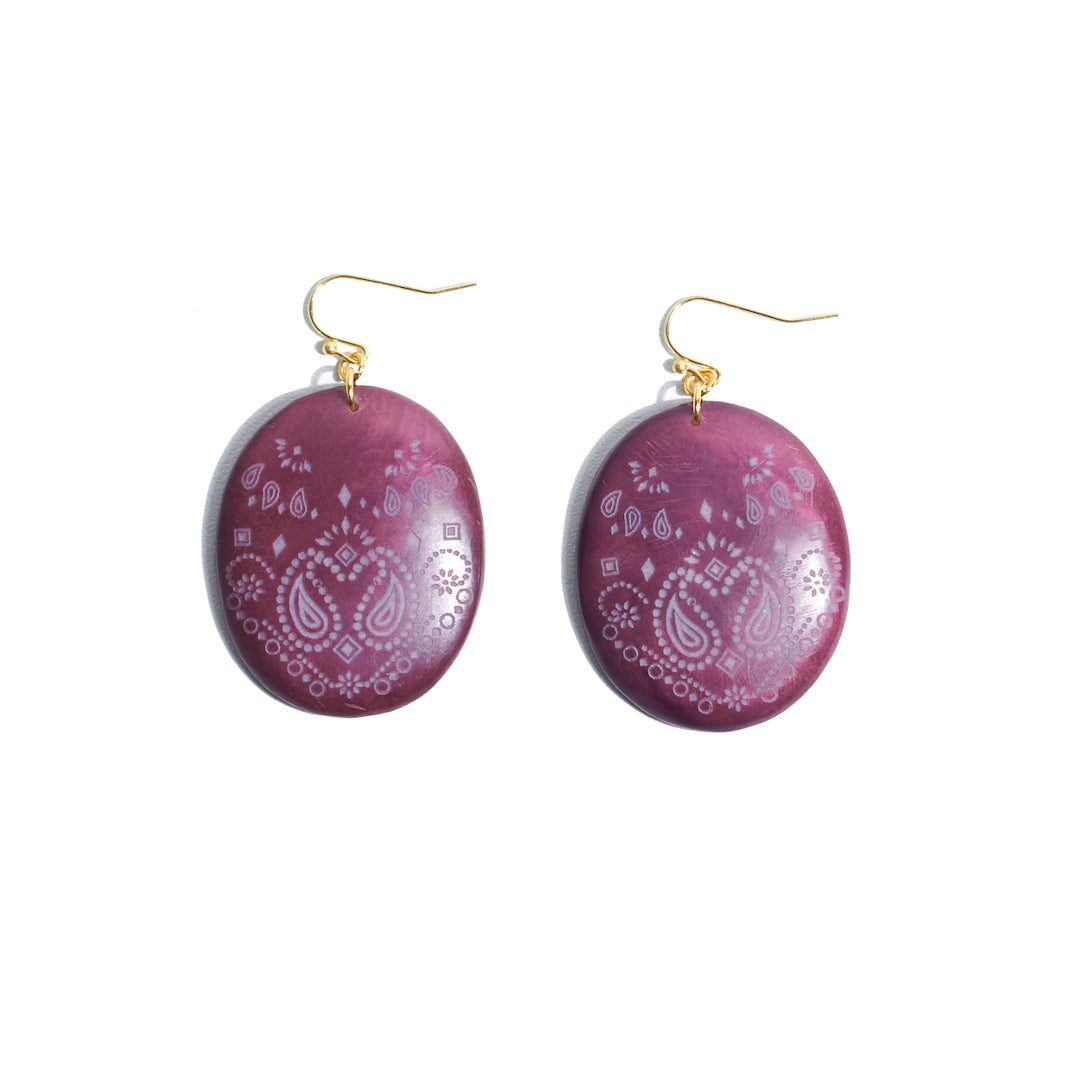 Cornelia Handkerchief Earrings in Crushed Violets
 Always inspired by textiles, the handkerchief earring is a nod to the ever so relaxed Western. Hand-carved tagua is etched with a one-of-kind, hand-drawn handkerchief pattern that our Creative Director, Jennifer Amenta designed. These earrings are then hand-dyed with natural dyes by our artisan partners in Ecuador. 
DETAILS
2" Drop

Tagua, Stainless Steel Fish Hook

Ships in 1-3 days
NOTE: Due to the handmade nature of our pieces, there may be slight variations in size, color, and pattern from item to item. 
This item is handmade by fair-trade artisans. Please handle with care.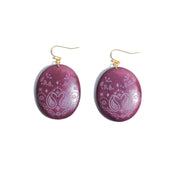 Cornelia Handkerchief Earrings in Crushed Violets