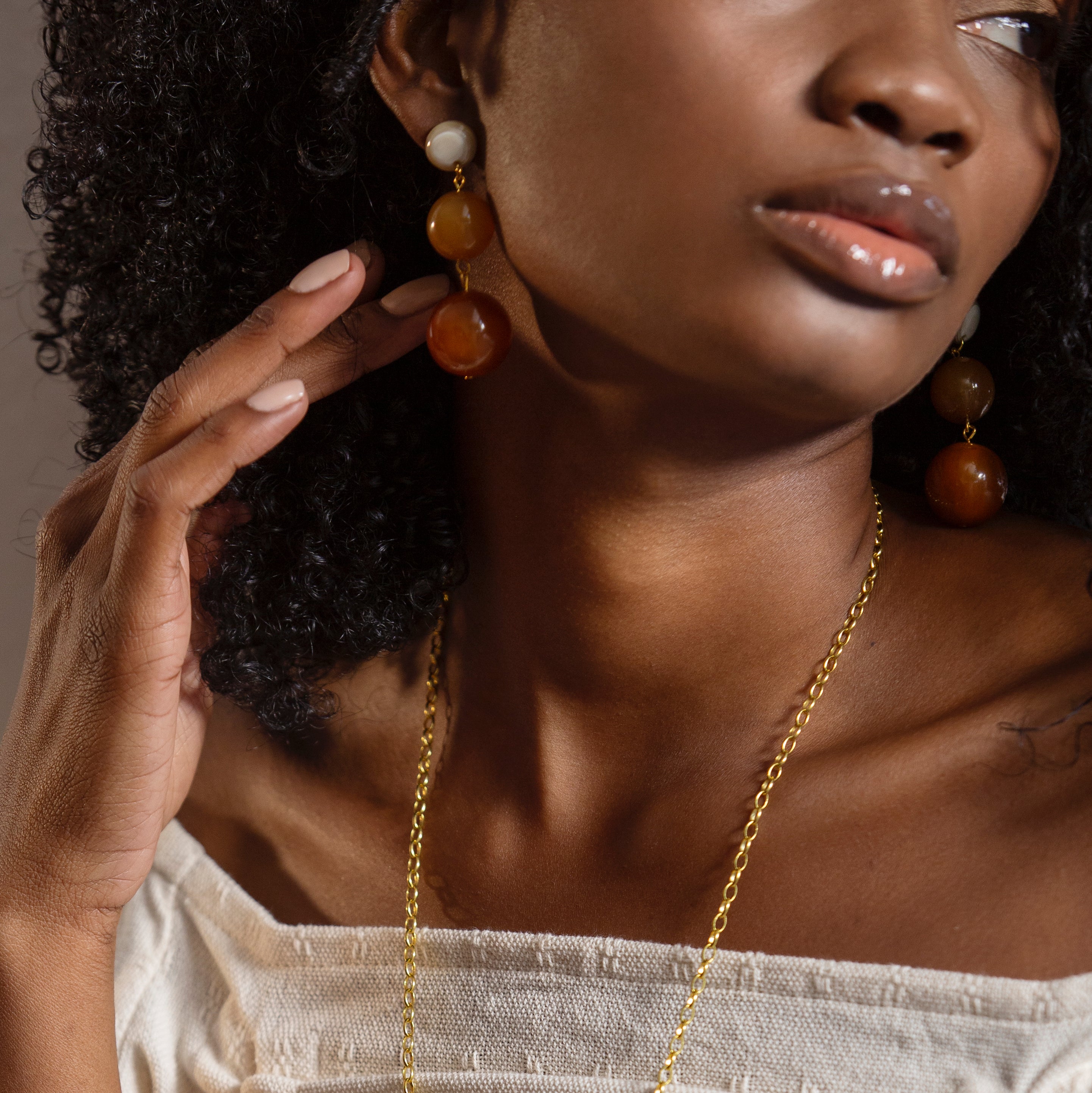 The Brianna Earrings capture the true passion of our artisans in Ha Noi, Vietnam. Each bead is handcrafted by our artisan partners and then hand-painted with a treatment that creates a shimmer effect to the beads where you can still see the beauty of the horn shining underneath the paint. These earrings are a true work of art. 
DETAILS
Length 2 1/4"
Up-cycled White Polished Horn Post Top with gold painted horn beaded drops, stainless steel golden components with a hypo-allergenic post top
Ships in 1-3 days
NOTE: Due to the handmade nature of our pieces, there may be slight variations in size, color, and pattern from item to item. 
This item is handmade by fair-trade artisans. Please handle with care.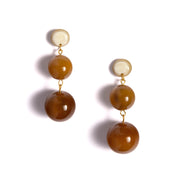 Brianna Earrings