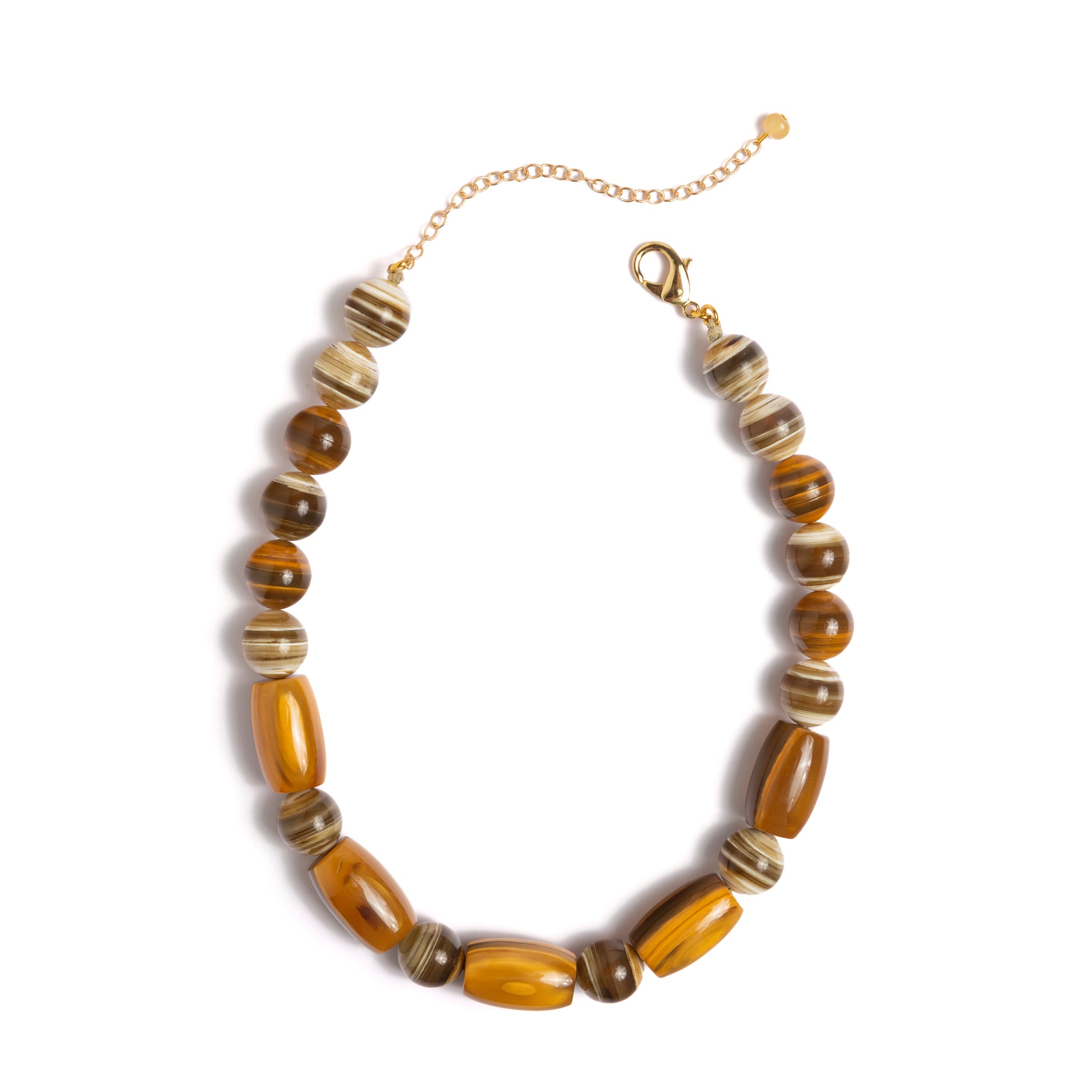 Our single strand collar statement necklace is the essential statement necklace. Each bead is handcrafted by our artisan partners in Ha Noi, Vietnam - layers of horn are designed in a way to create beautiful dimensions in each bead. You've never seen anything like this before in a necklace.
DETAILS
18" with a 4" extension

Up-cycled

 

Polished White Horn or Up-cycled Polished Mustard Painted Horn, Stainless Steel Components
NOTE: Due to the handmade nature of our pieces, there may be slight variations in size, color, and pattern from item to item. 
This item is handmade by fair-trade artisans. Please handle with care.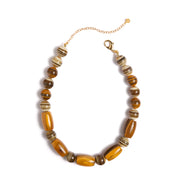 Niha Necklace