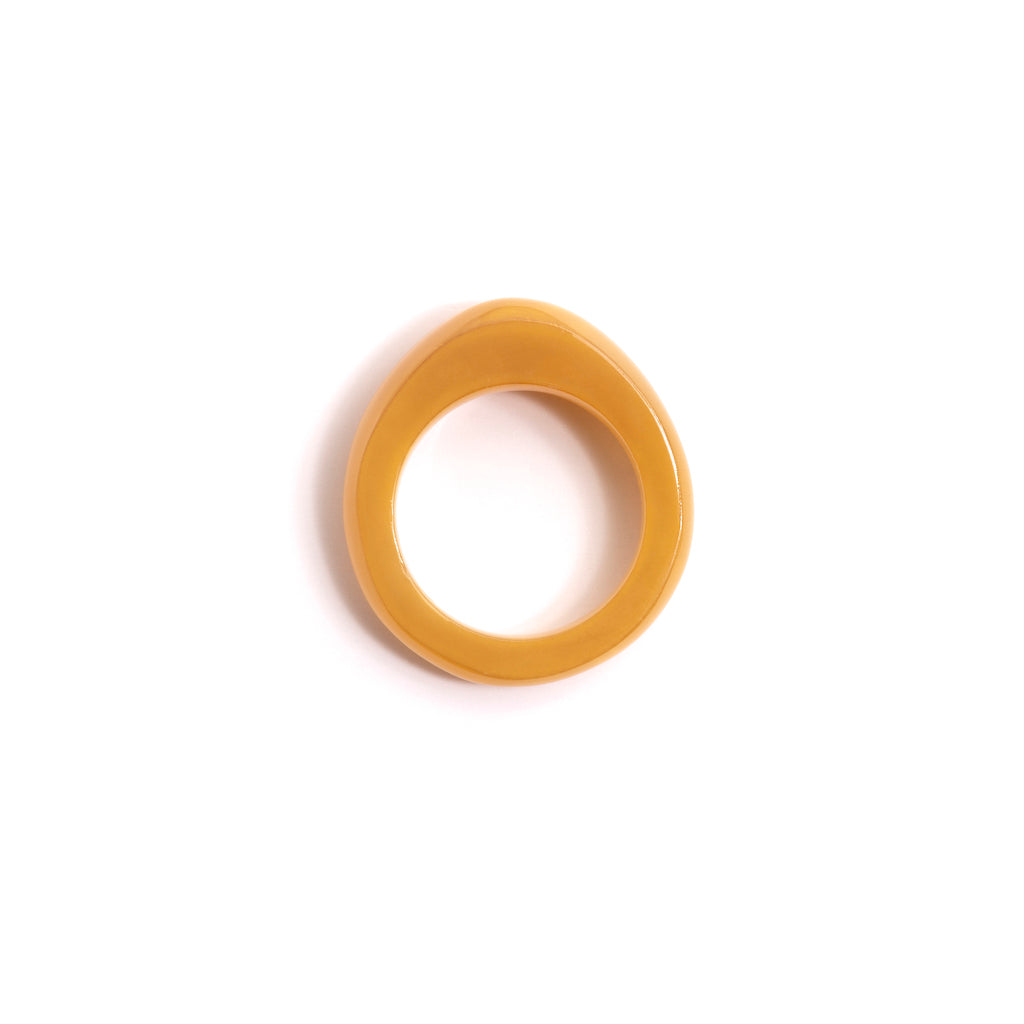 Chrissy Bubble Ring in Spicy Mustard
Our Chrissy Bubble Ring is lightweight, thoughtful and will guarantee to put a smile on your face! Up-cycled horn is hand carved into a beautiful bubble ring and then hand-painted in a gorgeous wash of transparent paint. 
 DETAILS
Sizes 6, 7, 8, and 9

Up-cycled horn hand-painted in a transparent wash

Ships in 1-3 days
NOTE: Due to the handmade nature of our pieces, there may be slight variations in size, color, and pattern from item to item. 
This item is handmade by fair-trade artisans. Please handle with care.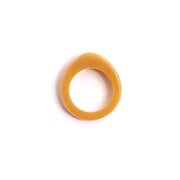 Chrissy Bubble Ring in Spicy Mustard